I am so excited to make this post!! I use a combination of high end and drug store products to create a pretty and affordable everyday makeup look!

I start off by moisturizing my face and I use my old trusty tub of Cetaphil moisturizer that seems to never run out. Really, I swear this jar is bottomless haha. This is available like everywhere. I get mine at either Target or Walmart. (Price – $10.93)
Next, I prime my skin with the L'Oreal Magic Lumi primer. This gives my dull, dry skin a subtle glow and I am obsessed with it. I used to think primer was a gimmick until I ran out of this primer and had to apply my makeup without it for a couple days. The difference is huge! If you have dry skin, I definitely recommend this primer!! (Price – $12.29)

I do my eyebrows next, and I know this is like not normal but it makes sense in a second. I use the Anastasia Beverly Hills Dipbrow Pomade in the shade "Chocolate". I actually have always used the shade "Dark Brown" but when I went to Ulta, they were completely out of my color, so I picked up "Chocolate" and it looked identical. The only difference I can notice is that "Chocolate" is a little tiny bit more red than "Dark Brown", but it works fine. I swear by this product and I have been using it since I have been doing my makeup and I will never use anything else on my brows!! (Price – $18)

After brows, I go in and carve my brows out with concealer. For this concealer, I use the NYX  Full Coverage Concealer Jar. I honestly probably use a different shade every time I run out, I just grab whichever one looks pretty light. I go in heavy with the concealer because it gets covered by foundation in the next step anyway. Carving your brows fixes any mistakes you made with your brows and cleans up any places where you may have gone out of line or drew on a little too thick. This also helps to conceal any little eyebrow hairs that start to grow back. This stuff works amazing and its super cheap! I recommend this to anyone looking for a cream concealer. (Price – $2.43)

Next I apply foundation. I use the Maybelline Better Skin foundation in the shade "Medium Beige". I have used high end foundations that I loved, but it justgot way too expensive so I went on the hunt for a good drug store foundation and my best friend recommended this one. I absolutely love everything about this stuff. It blends easy, it has awesome coverage, it doesn't oxidize, it looks very natural and beautiful, and it feels light weight. This is honestly everything I could have wished for in a foundation. I have a yellow undertone and this honestly matches me perfectly. I am obsessed! I definitely recommend for anyone who has dry skin. I like to apply with a foundation brush and then dab over with a damp beauty sponge to get the smoothest finish and to remove excess. (Price – $11.99)

My next step is concealer, but I use a the Maybelline Instant Age Rewind Concealer instead of the NYX one. This one, I find, blends smoother and has a much more light weight feel than the NYX one. If I use the NYX concealer under my eyes, my makeup looks cakey and my concealer would have already creased after just a few hours. This concealer is awesome! I used to use the Too Faced Born This Way concealer, but when I ran out I tried this one because it is much cheaper, and I love it. I do not see myself purchasing a high end concealer in the future. I apply with the applicator (under my eyes, on my chin, forehead, and down the bridge of my nose) then I blend it out with a damp beauty sponge. (Price – $6.79)

Next, I bake using the Coty Airspun powder. I actually don't use the translucent powder, but the shade "Naturally Neutral", its still very light but it blends into my foundation better and I just like a little bit of color in my loose powder, but that's just personal preference.  I apply the powder (a lot!!!) with a damp beauty sponge everywhere that I put the concealer and I leave the bake for a few minutes. I also dip my powder brush into the powder and apply a layer over the rest of my face that isn't being baked. I find that a thin layer of the loose powder over my foundation allows for a much easier bronzer application. (Price – $7.99)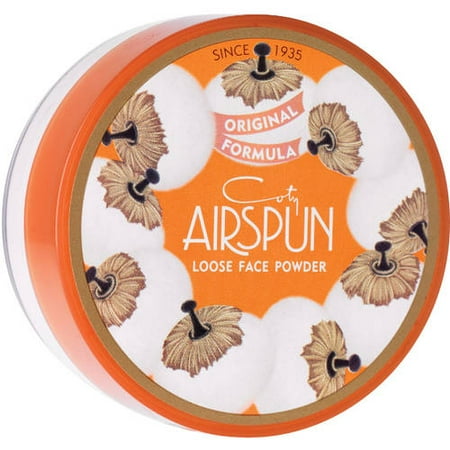 I don't use eyeshadow everyday, but when I do I use the Anastasia Beverly Hills Modern Renaissance palette. I leave my under eyes baking while I apply my eye makeup and I brush off the rest of my face loose powder. For a basic look, I use the shades "Warm Taupe" and "Raw Sienna" in my crease, then I go in with "Cyprus Umber" and a little bit of "Red Ochre" in the outer corner of my eyes and on the bottom lash line. For a little bit of extra oomph, I add "Primavera" in the inner corner to the middle of my eyelid. (Price – $42)

The next product I use is bronzer. Before I apply, I wipe off my bake and then go in with my bronzer. I have used the Too Faced Cocoa Contour palette as well as the Too Faced Dark Cocoa bronzer. My single bronzer cracked and I threw it away, and now I've hit pan on this palette, so I ordered the Benefit Hoola bronzer and I am so super excited to try it out and let y'all know how I like it! (Price – $42)

After I apply my bronzer, I add some blush. I use Tarte's Amazonian Clay blush in the shade "Risque". This blush is a peachy/pinky blush and I love it so much. I have used this faithfully for a year and a half and I love it so much. This is the blush shade of my dreams and I cannot even imagine using a different blush.   (Price – $29)

Next, I use mascara. You may have noticed that I didn't talk about eyeliner and that's because I don't wear any, haha. I have small, hooded eyes so when I wear eyeliner, it makes my eyes appear smaller and the eyeliner transfers to my eyelid and it just looks like a hot mess. I do love this mascara, though. It makes my lashes look amazing without clumping. The only thing that I don't absolutely love about this product, however, is that it is very wet and takes a little while to dry. WARNING: Do not sneeze within a few minutes of applying. I speak from experience. (Price – $23)

Next step is highlighter. I don't like a crazy, dramatic glow, but rather a more subtle, soft, and natural one. I also really don't like the look of a white highlighter. I tend to use gold or pink ones. My main go-to highlighters are the Laura Geller Baked Gelato Swirl Illuminator in the shade "Gilded Honey". I love this shade because its almost the same as my skin, so it just adds a nice glow to my skin without being so dramatic. My next one is the e.l.f Baked Highlighter in the shade "Blush Gems". This product has a pinkish glow and is very pretty on the skin. The only thing about that highlighter is that when you buy it, you have to scratch off the first layer with your fingernail to get a good result. (Prices – Laura Geller: $26, e.l.f.: $3.99)

My last and final (and favorite) step is lipstick!!!! I tend to reach for liquid lipsticks because of the application and matte finish. My go-to lipstick is the NYX Lip Lingerie in shade "Exotic". It's so hard to find nudes that look flattering on my skin tone and this one is so beautiful even though its not actually considered a "nude" in comparison to the other "nudes". I do wear red lips a lot (like a lot, a lot) and whenever I do I always use the Too Faced Melted Matte liquid lipstick in the shade "Lady Balls". The Too Faced formula is my absolute #1 favorite in the whole world ever. The only problem is that the shade range is very slim and the only shades from them that I can wear are "Lady Balls" and "Bend and Snap". I also love Kylie Cosmetics liquid lips, but I tend not to order much from them because I hate ordering makeup and I would much rather buy in store than online. (Prices – NYX: $7, Too Faced: $21)
Total for full face: $239.42
I love makeup and I love talking about beauty so if you have any questions about any products mentioned, please feel free to comment or tweet or dm me about them! I'm also always up for new suggestions so please leave me some recommendations!! Thank you so much for spending a little bit of your day, or night, with me.